Passion & Experience
The partners of Savannah Guitar Lutherie & Mercantile have played in country bands, funk bands, jam bands, rock bands, good bands, crappy bands, and . . . we still love it all! We welcome your acoustic guitars, electric guitars, bass guitars, mandolins, and whatever else has rusty strings on it.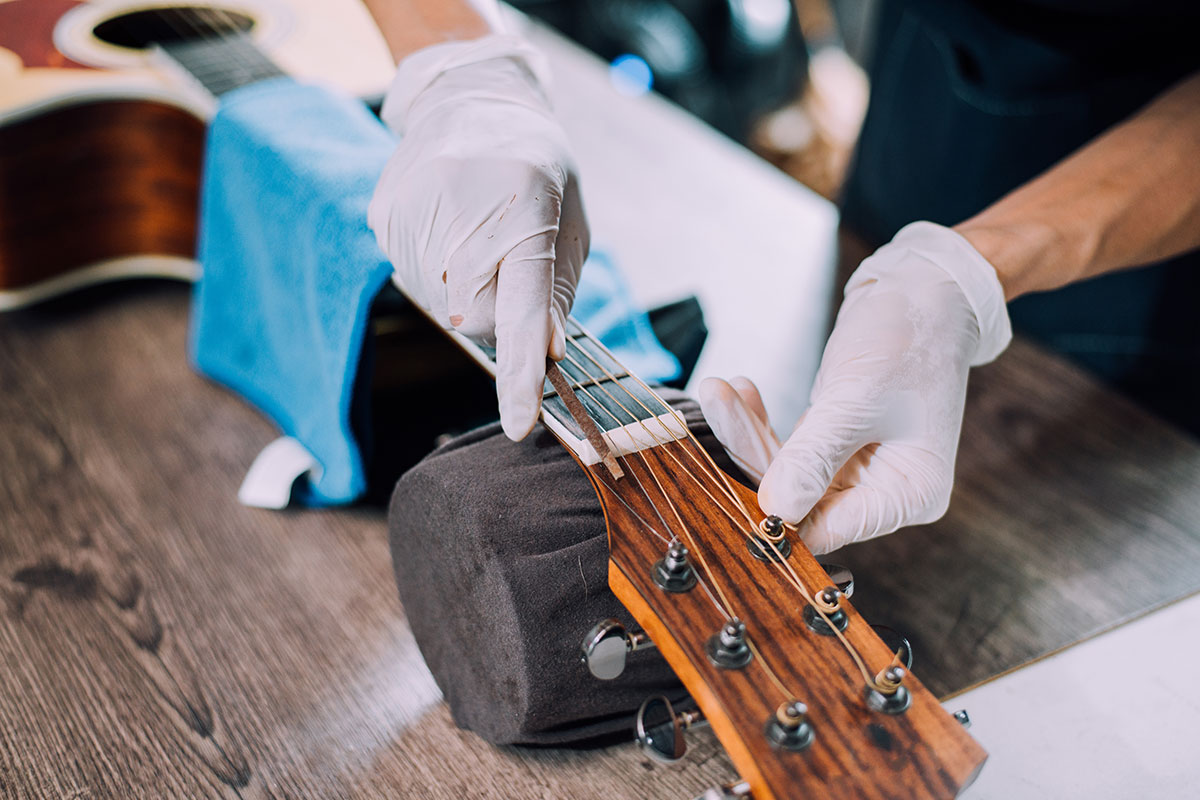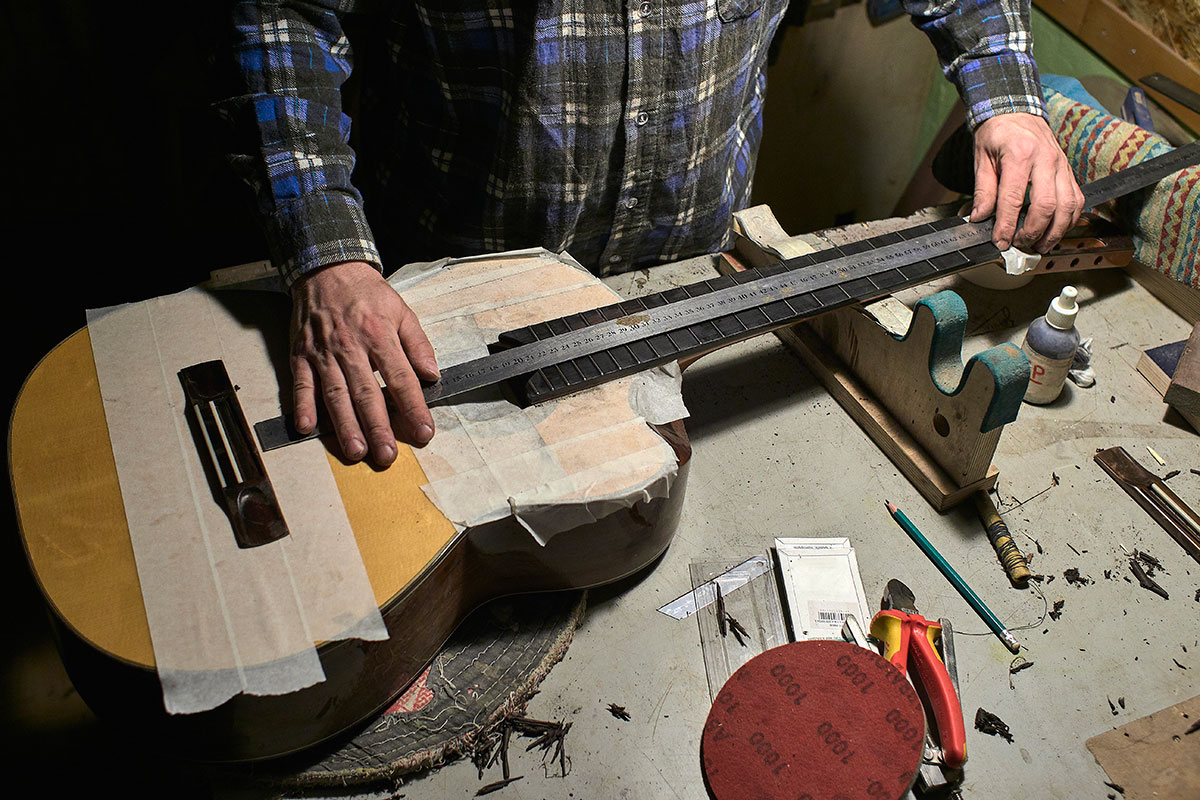 Guitar Setup
A professional setup can make a big difference in the playability, tone, and performance of your instrument. We will adjust your guitar's relief, action, and intonation, ensuring that it plays comfortably, sounds great, and stays in tune. We can also diagnose and address any issues with your guitar, from buzzing and dead spots to tuning problems and more. Whether you're a professional musician or just getting started, we're here to help you get the most out of your guitar.
Fret Buzz
When your instrument is set up properly your strings vibrate freely over the frets never making contact with them, but sometimes a string will vibrate against a fret causing an annoying buzzing sound. Whether it's being caused by uneven frets, incorrect neck relief, worn parts, technique, or other reasons, the technicians at Savannah Guitar Lutherie and Mercantile can track it down and correct it for you.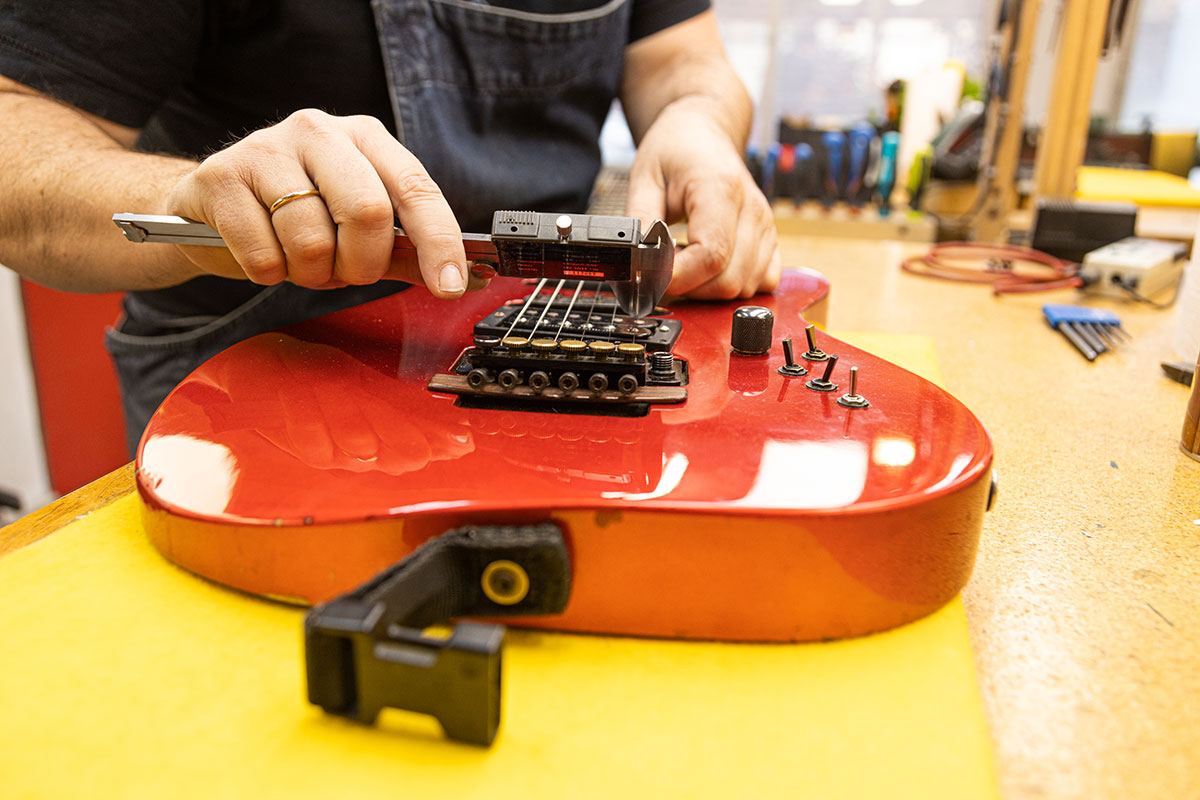 Clean & Restring
Old strings sound bad and can be uncomfortable to play. Bring it in to us for a quick restring and cleaning. Whenever possible we try to provide this service while you wait. The cost of the strings is additional and varies depending on your instrument and brand of choice.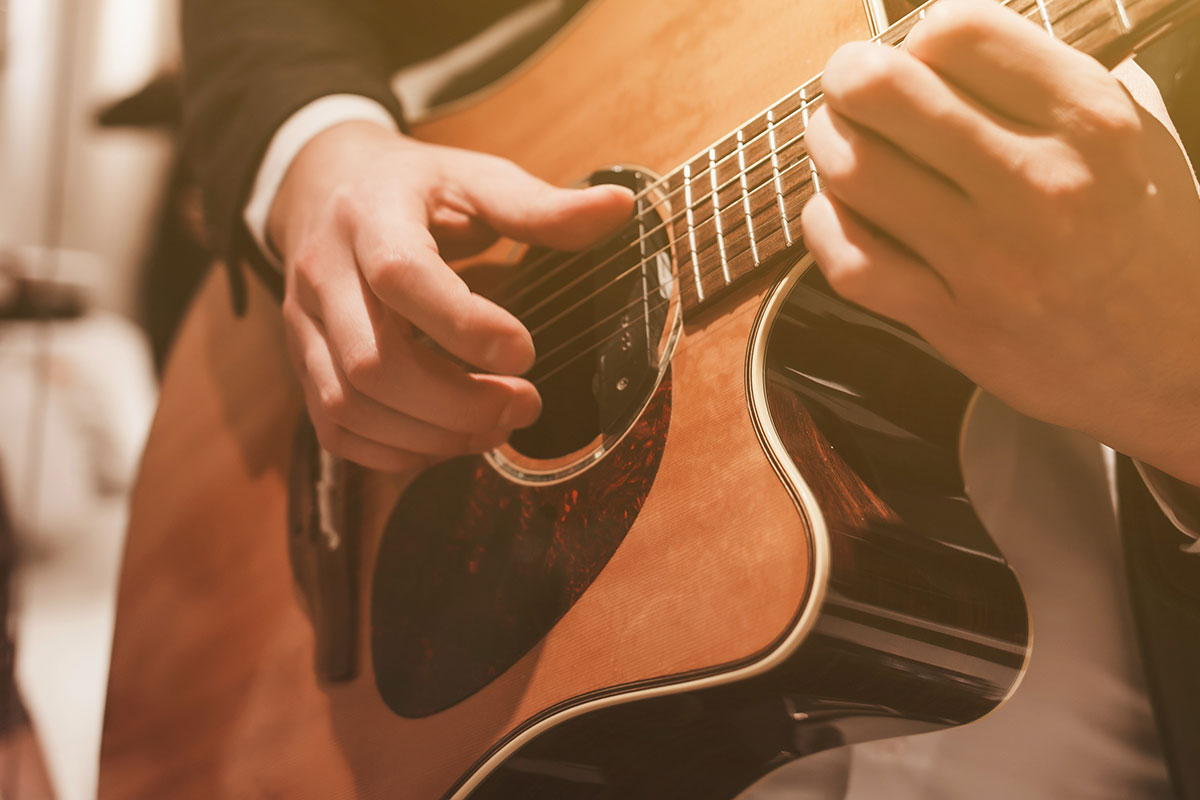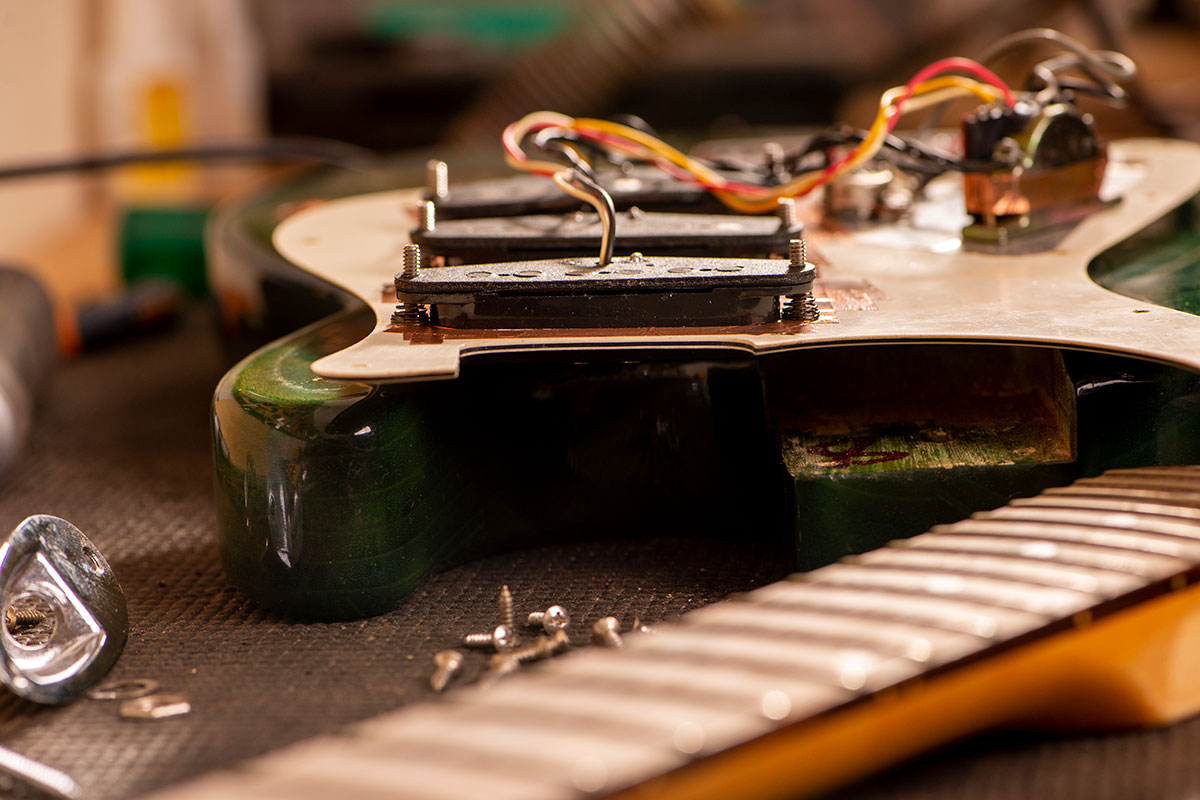 Pickups
Need electronics work? If you need something fixed, replaced, or just want something customized, Savannah Guitar Lutherie and Mercantile can help. We offer acoustic and electric pickup installation, pickup replacement, custom wiring, as well as pot installation and replacement. We can also chase down your hums, pops, and crackles.
Amps & More!
We offer a number of other services like tube amplifier repair and custom pedal modifications. We also offer soldering, tremolo adjustments, tuning machine installation, hand-carved nuts & saddles, binding repair, brace repair, and fretwork. Something else? We've heard it all. Get in touch with us and let us know how we can help.
Local Family Business
Savannah Guitar Lutherie & Mercantile is owned and operated by the Clendenin and Easterling families right here in Savannah, GA. Please come visit when you're in the area!
We also seek out vendors that live in the communities where they make their products right here in the U.S. of A. Browse our expertly curated selection of acoustic instruments and fine music accessories.
FINE INSTRUMENTS & ACCESSORIES
Great Playing Guitars & Cool Gear
We're always looking for instruments crying out to be restored and loved again. New guitars we offer for sale have been fired up with our signature white glove setup and finish for optimal sound and playability.